High School students get a JumpStart on career pathways at PC
By Roger Perez | 08/03/23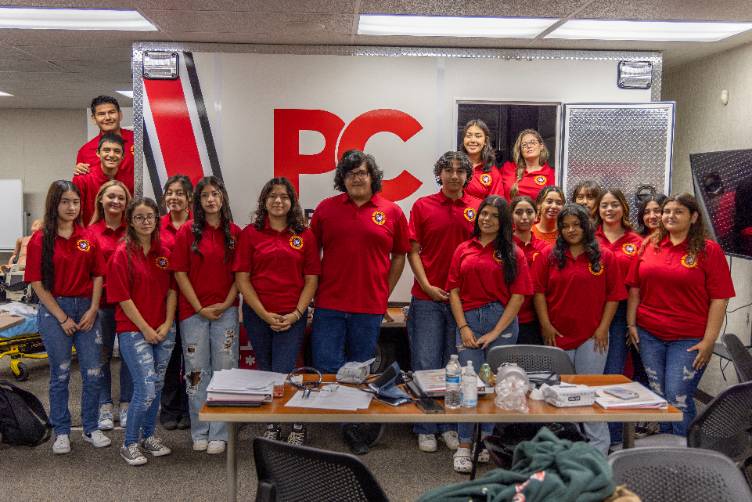 Thanks to the Summer Jump Start Academy hosted by the Porterville College CTE division, students from multiple Porterville Area High Schools have been getting a first-hand look at some of the career pathways available to them at PC.
This summer academy, part of a partnership between Porterville College and several higher education and industry partners, provides a curriculum designed specifically for incoming Central Valley high school seniors (current juniors) with an interest in learning more about careers in Agriculture, Business and Health.
This year's Academy has been expanded to include a Business 101 course as well as a class in Agricultural Technology which provides each student with an OSHA certification. We have also added a Pre-First Responder program for students interested in a career as a first responder. Each student receives hands on training in first aid and health, andgets to take "insider" industry tours.
The academy's curriculum is designed to encourage student interest in college and to give them practical knowledge and experience in potential career paths related to industrial professions. Our hope is that providing this hands-on engagement with potential career paths will paint a clear future plan for students to follow.
PC's Jump Start Summer Camp is made possible by a regional partnership between PC, West Hills College Lemoore, College of the Sequoias, and Reedley College and takes place on the PC campus in July.